Gyeongju: Why You Should Visit On Your Next Trip To Korea.
I have to admit it took us three visits to Korea before we went to Gyeongju, a mistake I hope other visitors don't make. Even then we compounded our mistake and tried to see everything in a day trip from Seoul. If a day is all you can spare even that would be worth it, although two to three day would be better. And yes we plan to go again.
Gyeongju was once the capital of the Kingdom of Silla (57 BCE – 935 CE) which was known for for it's arts and sciences, trade, and gold, as well as the place where the Hwarang came into existence. There are multiple UNESCO World Heritage sites and some amazing natural areas that are now National Parks. Of course there's good food, local markets, and all the background things that make any trip to Korea a welcome experience.
There are a couple of Buddhist temples with the most famous being Bulguksa, perhaps the most visited temple in Korea. It is situated a little out of town and I suggest you go early in the day.
Somewhat nearby is the Seokguram Grotto which houses a large statue of Buddha, which is considered a masterpiece. We visited it the Fall so the walk along the well maintained forest trail was both beautiful and peaceful.
Once down from the mountains we selected a restaurant that specialized in Temple food. It was both interesting and delicious. We lost count of how many dishes there were because as soon as we finished one, a different one was brought to the table.
We headed back into town to stroll around Daereungwon Tumuli Park.  There are probably 200 or so tombs scattered around Gyeongju, with 23 within the Tumuli Park. Meticulously maintained they are a striking testament of the great past this area once enjoyed.
Among another area of tombs was the Cheomseongdae Observatory, built during the reign of Queen Seondeok. (632 CE – 647 CE) It is one of the oldest in Asia.
We also came across an area of the park planted with pink muhly grass which is very popular for Fall photographs.
With time disappearing fast we headed to the Gyeongju National Museum which houses an amazing collection of artifacts from the Kingdom of Silla. This a museum that I look forward to returning too when I have more time as we had to rush a little bit to try and see it all.
Even though it was dark and we had done so much there was still one last 'must see' to do. Anapji Pond, once a pleasure area for Silla royalty, was drained in the 1970s and multiple artifacts were found. Reconstruction and restoration of the surrounding area has since taken place leaving us with one of the most scenic places in Korea to take photographs at night.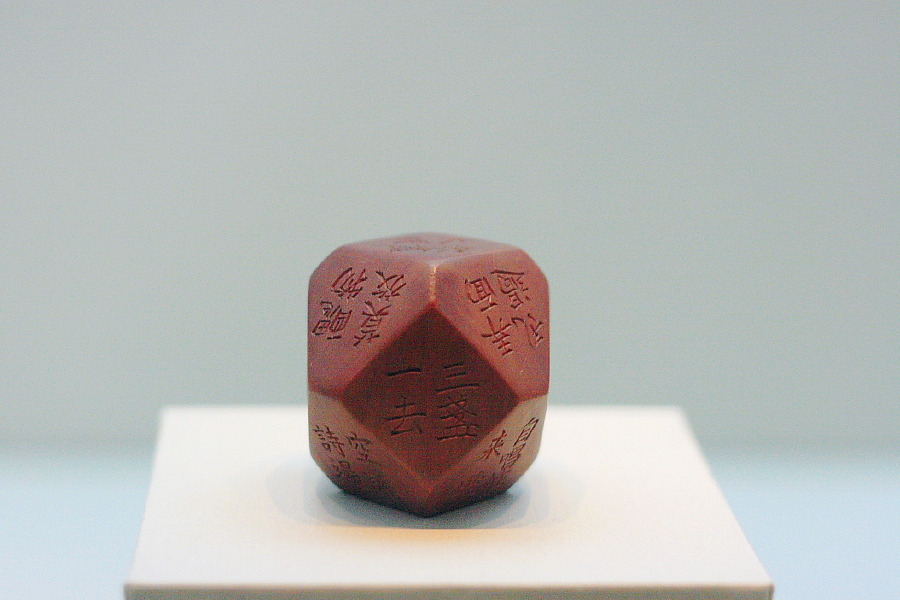 The pond is also famous for a 14 sided dice that was found when they drained it for cleaning.
After grabbing some of the famous local pastry/bun (Hwangnam ppang) for the train ride home we sadly called it a day, leaving a few places unexplored and many good reasons to return.
I will be writing more detailed posts for many of the places mentioned above, I just wanted to give everyone a glimpse of the wonderful things you can see on a trip to Gyeongju.
Have a great day everyone.
You may also enjoy Geune Ttwigi: Korean Rope Swinging,  Archery In Korea, and  Korean Tea.
Please do not copy or use without permission and accreditation. All photo credits to original owners, Elizabeth and Debora Marzec except photo of dice from Gyeongju National Museum, and photo of Hwangnam ppang from http://english.visitkorea.or.kr/enu/ATR/SI_EN_3_6.jsp?cid=2350241