Korea Spotlight @SXSW 2019: Preview.
The excitement of Kpop fans in Texas is almost palpable this week, that along with the Live Oak pollen. (Hint if you have allergies bring your meds with you.) That's mostly because the Korea Spotlight Showcase @SXSW is returning March 13th for its 7th year in an even bigger and better venue. In fact it is the same venue where the famous Austin City Limits music show is recorded for TV. ACL is the longest running music show on American TV, and multiple famous artists have performed there to now include some from Korea. (There's also concerts by Ateez and Astro this month in Dallas.)
But this week the vibe and feeling will be completely different as Korean artists from different genres will take to the stage to showcase that Korea has a wide range of talented artists covering everything from rock, to Hip-Hop to electronic music and more. Of course the widely popular Kpop will also be featured as currently it seems like it is the face of Korean music around the world.
I've been to a few of the previous showcases, but I think this might be the first time there will be traditional Korean instruments, a 'haegeum' and a 'geomungo', on stage. But don't expect anything traditional about what will be played on them. Jambinai, who played at the closing ceremony of the Winter Olympics, has created an interesting style by combining both modern and traditional sounds. I won't spoil your anticipation, but if you're a rock music fan you might have a new group to add to list. https://www.youtube.com/jambinaiofficial 
XXX has been called 'an alternative to Korean Hip-Hop music', except they are Korean and they are Hip-Hop, so just who are they? They've basically said that they were "invited to the party, but chose their own seat at the table" meaning that they are carving their own way and not following the current Hip-Hop trends. This has led to them being noticed, and praised, by both Billboard and Pitchfork. They even won an award at the 16th Korea Music Awards. listen @
Kirara will be the third artist to be performing and introducing us to her unique and fun style of electronic music. Sounding unlike others in the genre her music is both simple and complex, leading the listener to want to dance along. Described by Lemon Wire as "South Korean electronic polyrhythms" it is easy to be drawn into her musical world and believe her mantra that "Kirara is Pretty and Strong." She is a prolific producer/performer and has won awards and been interviewed by multiple music magazines and web pages. She once said it was her dream to go to SXSW and now she'll be here. Welcome Kirara, and I hope you have a great time.
Hitchhiker is no stranger to SXSW having held his debut live performance here in 2015 and now he's back. Known for his shiny spacesuit and electronic music he's popular at music festivals around the world. Unknown to some he is also a music producer and has worked on songs by multiple Kpop groups and artists. Perhaps that's why the beats and echoes of so many musical genres can be heard during one of his performances. 
Chung Ha doesn't need much of an introduction to the fans of wildly popular Produce 1.0.1 a Kpop survival show, as she finished in 4th place and went on to debut with the 1.0.1. group in 2016. she debuted as a soloist in 2017 and has been on the rise ever since. She has won numerous awards including Best Dance Performance-Solo at the 20th Mnet Asian Music Awards. Somewhat of a local, she lived in Dallas for 8 years, this will be her first time performing at SXSW. You can expect a dynamic performance by "the best Kpop female idol ever" and make your own assessment. I'm sure you won't be disappointed.
As a multi-fan with a very long list of groups I follow it is hard to rank them, but if I had to do so iKON would be near the top every time. Somewhat irreverent and liking to push boundaries they had a bit of a problematic image at the beginning of their career, however, lately they've become the darlings of Korea. Whilst I liked their earlier image with Rhythm Ta and Dumb & Dumber  their careers really hit the jackpot with Love Scenario which is more of a sing along type of song. It stands at over 270 million views on Youtube and became really popular with school children in Korea to the point that schools actually banned the song, not because of lyrics or anything, just because the teachers were going crazy hearing all the time! To thank the kids iKON held a children's event which was really cute.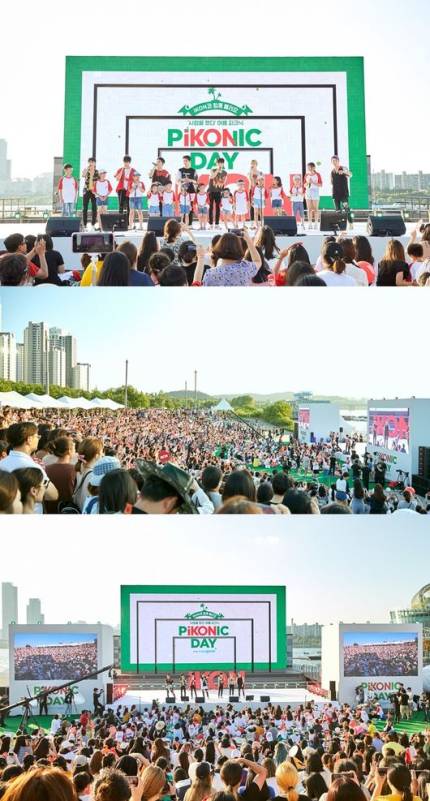 iKON has incredible stage presence and a great repertoire of songs so every person at the Korea Spotlight @SXSW 2019 is sure to leave as an iKONic.
Please note that the Korea Spotlight @SXSW and many other Korean and Kpop related events around the World would not take place without the help and support of KOCCA, The Korean Creative Content Agency. I, and I'm sure all of you, thank them.
Have a great day everyone.
All photo credits go to original owners.